Polybags launch 2020 vision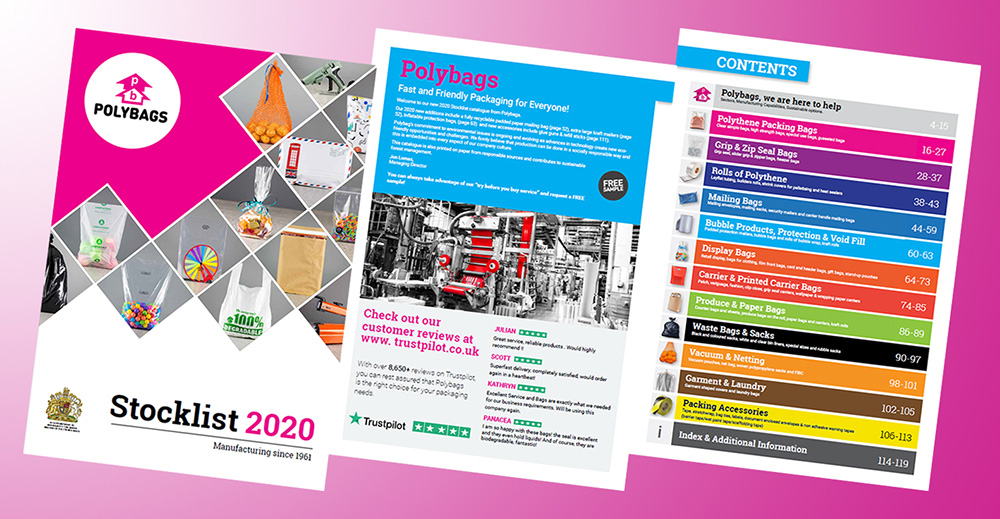 Environmentally-friendly packaging solutions have been placed front and centre in the 2020 Polybags catalogue, which is out now.
The Greenford manufacturer has been at the forefront of the eco-packaging industry in the UK since the 1990s and their new 120-page colour stocklist features a wide range of new products, including an extended eco-friendly offering across many ranges - all available online at Polybags.co.uk.
Founded in 1962, Polybags has been one of the UK's most trusted packaging manufacturers for over half a century, but an ever-increasing range of products made from recyclable, compostable, biodegradable and recycled materials - supported by a helpful online guide to eco-packaging - has marked them out as an industry leader in the field in recent years.
Among the new ranges in their 2020 catalogue - which is printed on paper from responsible sources and contributes to sustainable forest management - are a variety of fully recyclable mailing solutions, including padded paper mailing bags, extra large kraft mailers and inflatable protection bags.
Jon Lomax, managing director at Polybags, said: "Our commitment to environmental issues is ongoing and it evolves as advances in technology create new eco-friendly opportunities and challenges. At Polybags, we firmly believe in socially-responsible production and this is embedded into every aspect of our company culture."
Customers can request a copy of the new Polybags catalogue via the company's website, where you can also browse the entire Polybags catalogue online.